It's baseball season and we thought we would share a special custom framing project we did for a NY Yankees fan.  What we did for this NY fan, we could do for any baseball team, including the Minnesota Twins!
A customer brought in three pieces to be custom framed; The Mick (Micky Mantle), The Captain (Derek Jeter), and The Sandman (Mariano Rivera).  The Jeter and Rivera pieces are from their respective last game at Yankee Stadium.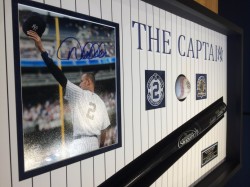 This is a great angle to show the ball, half recessed in the mat.  Pinstripe mat, museum glass, Crescent suede mat is lower, archival museum rag white mat with black core for top. Conservation mounted so that at any point they could be removed from the frame and be in their original state.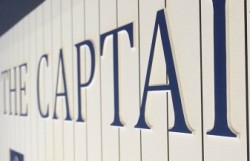 In the image to the right you can really see the detail of the raised lettering.  This is such a great detail that helps make everything pop!
The lettering of "The Mick" is cut from a blue rag mat board and placed on the top.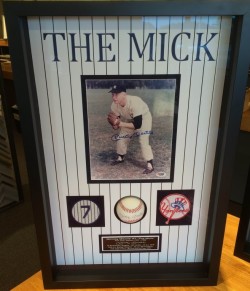 Mariano Rivera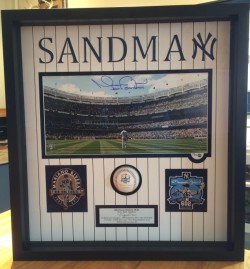 Come visit The Great Frame Up, Burnsville to see what masterpiece we can help you create!